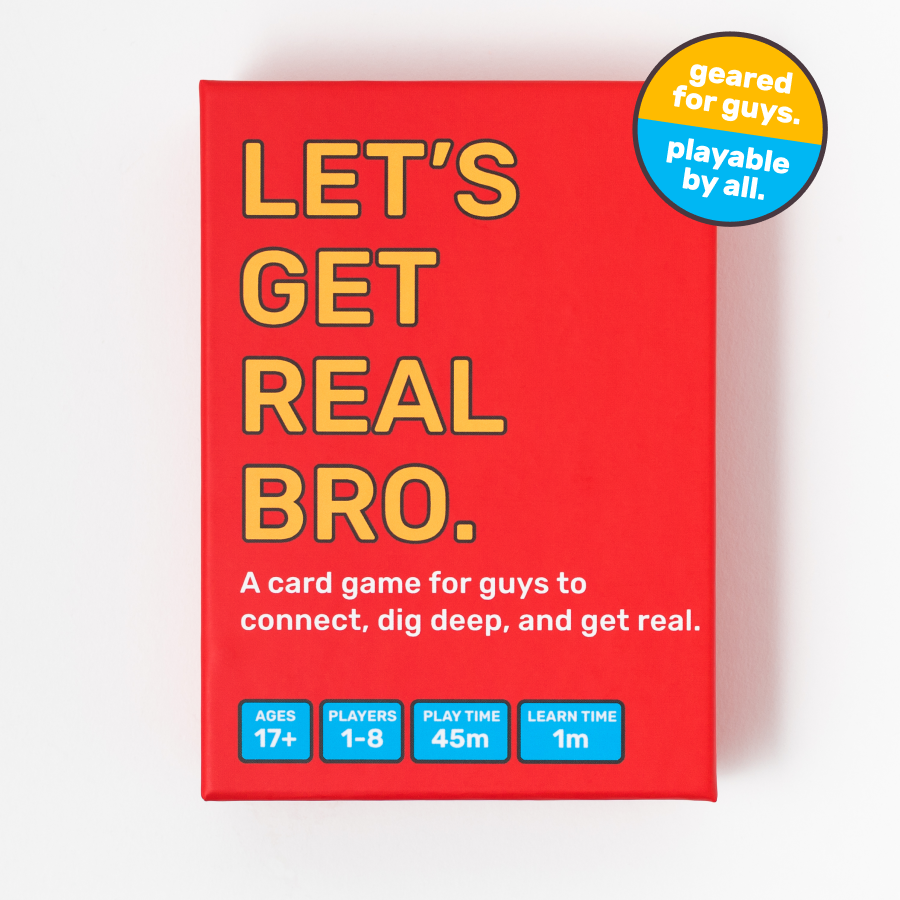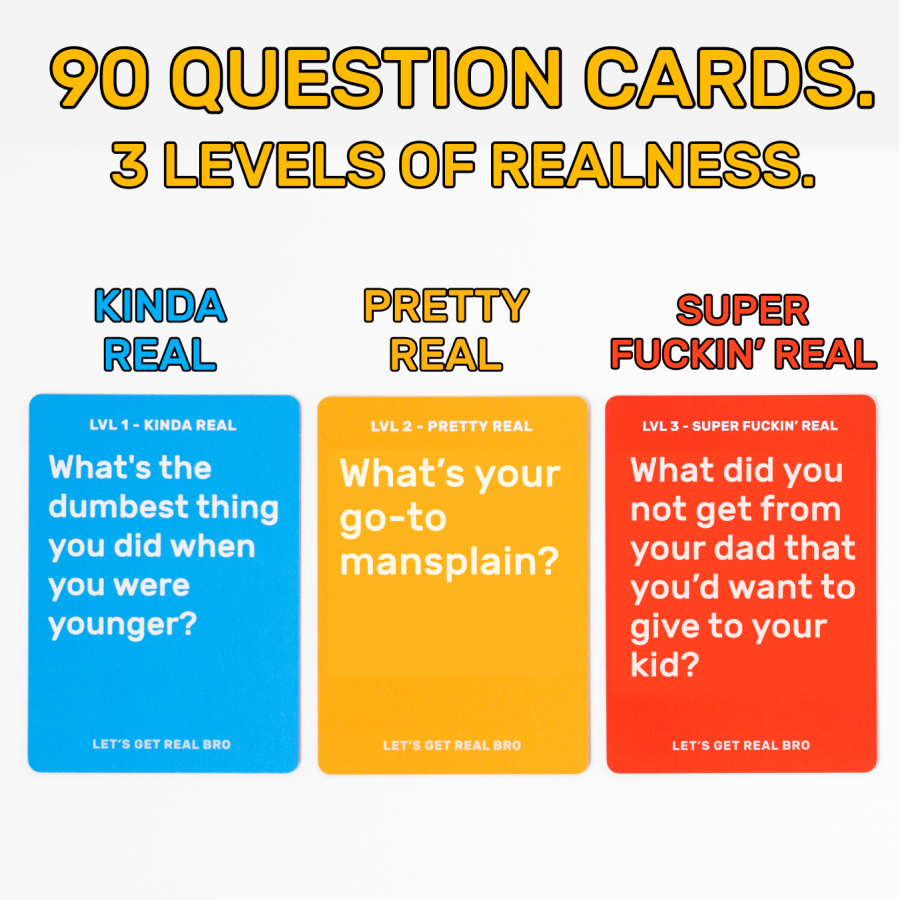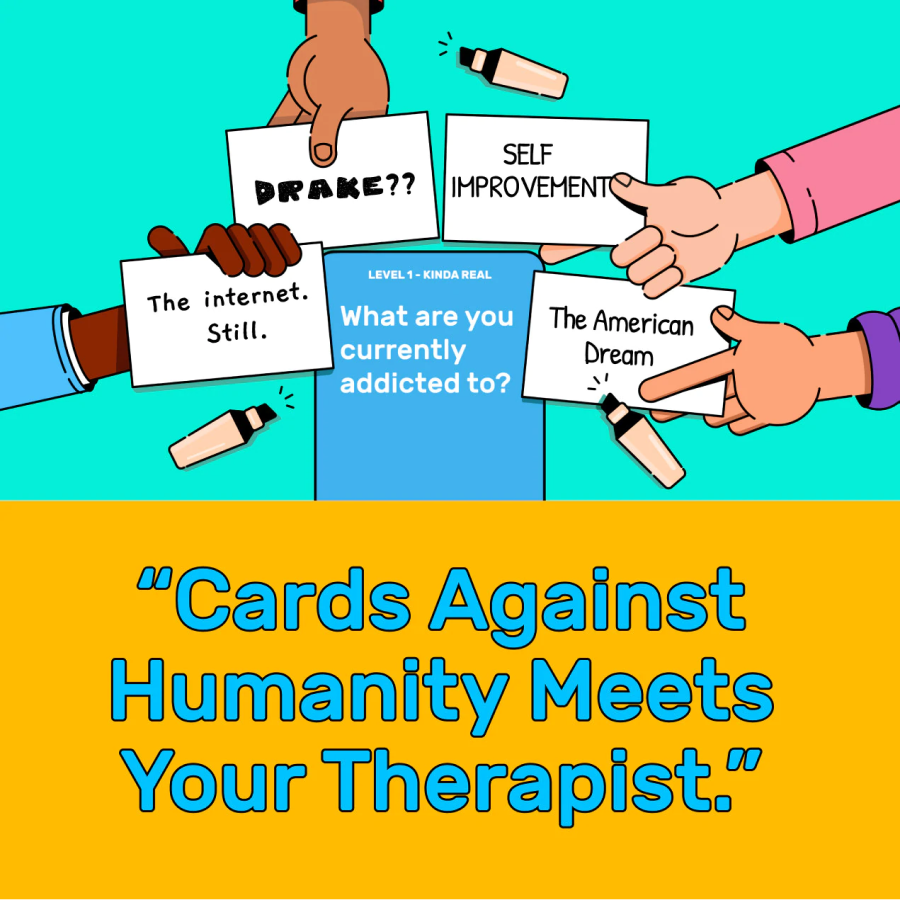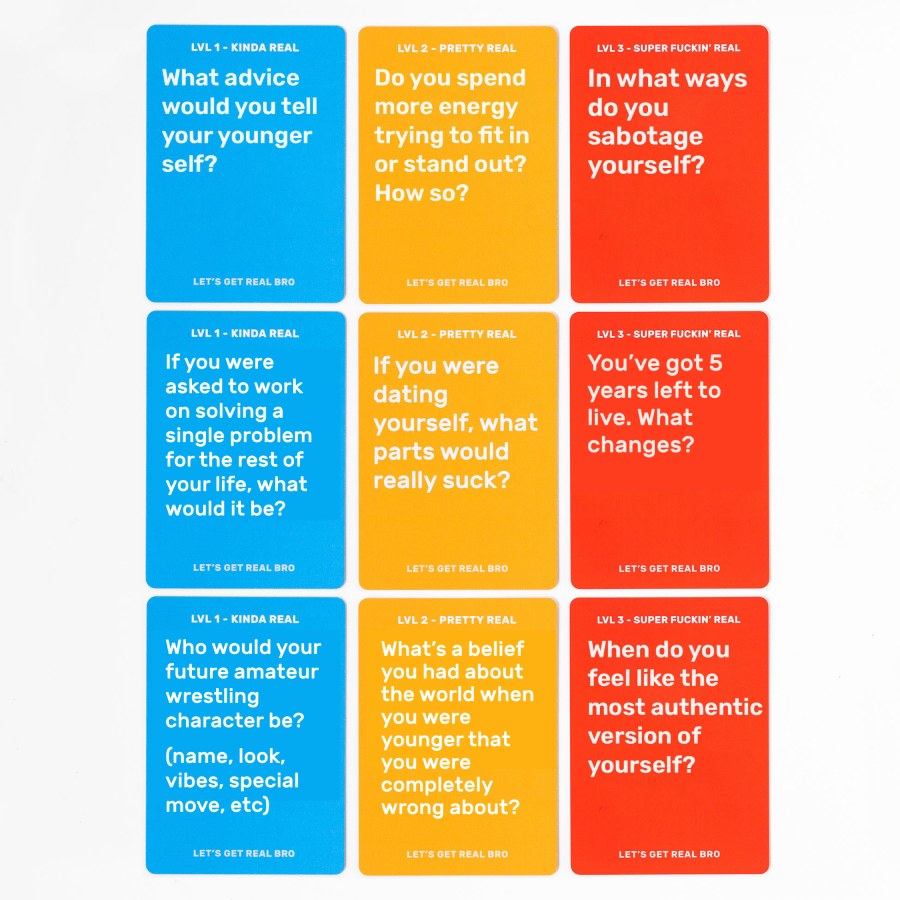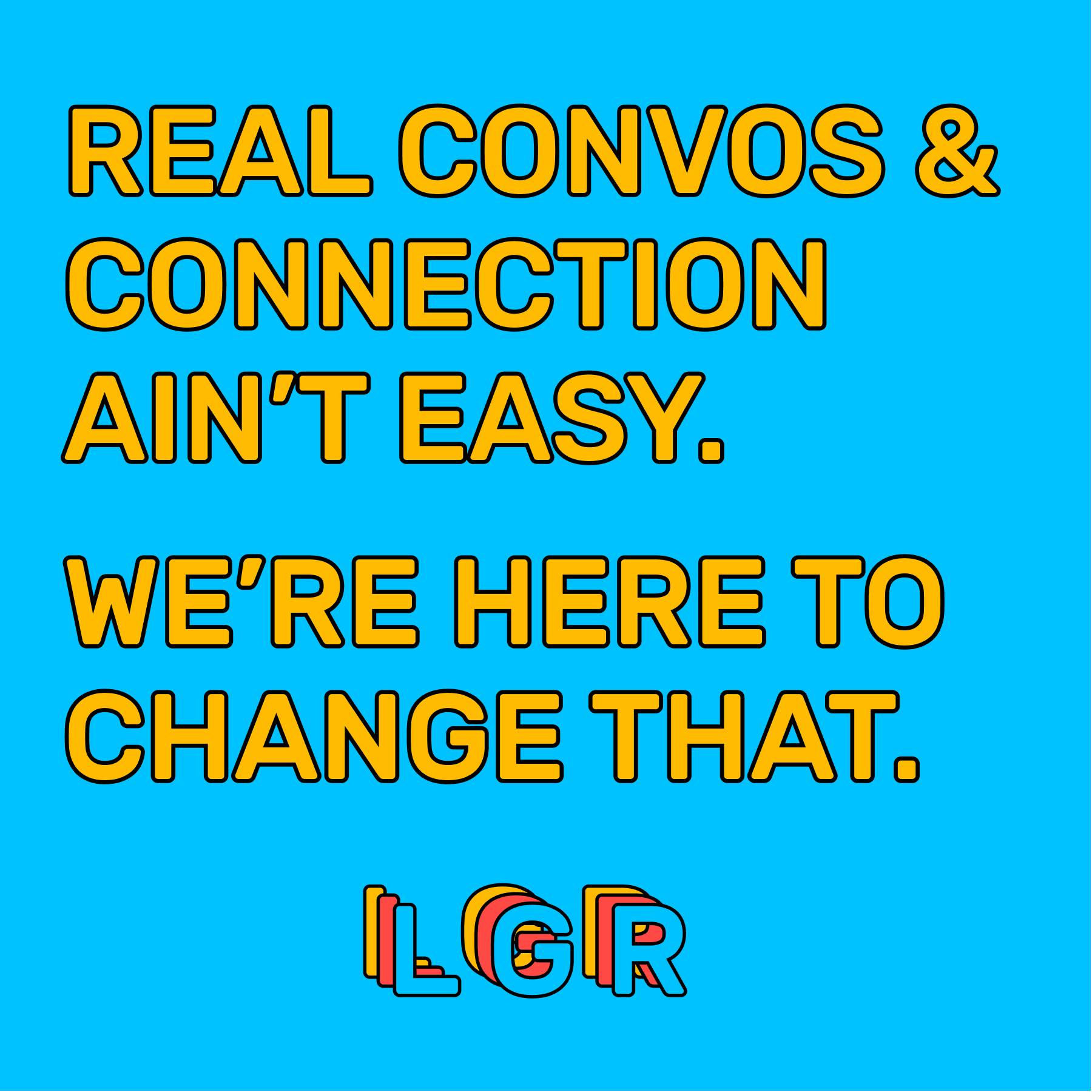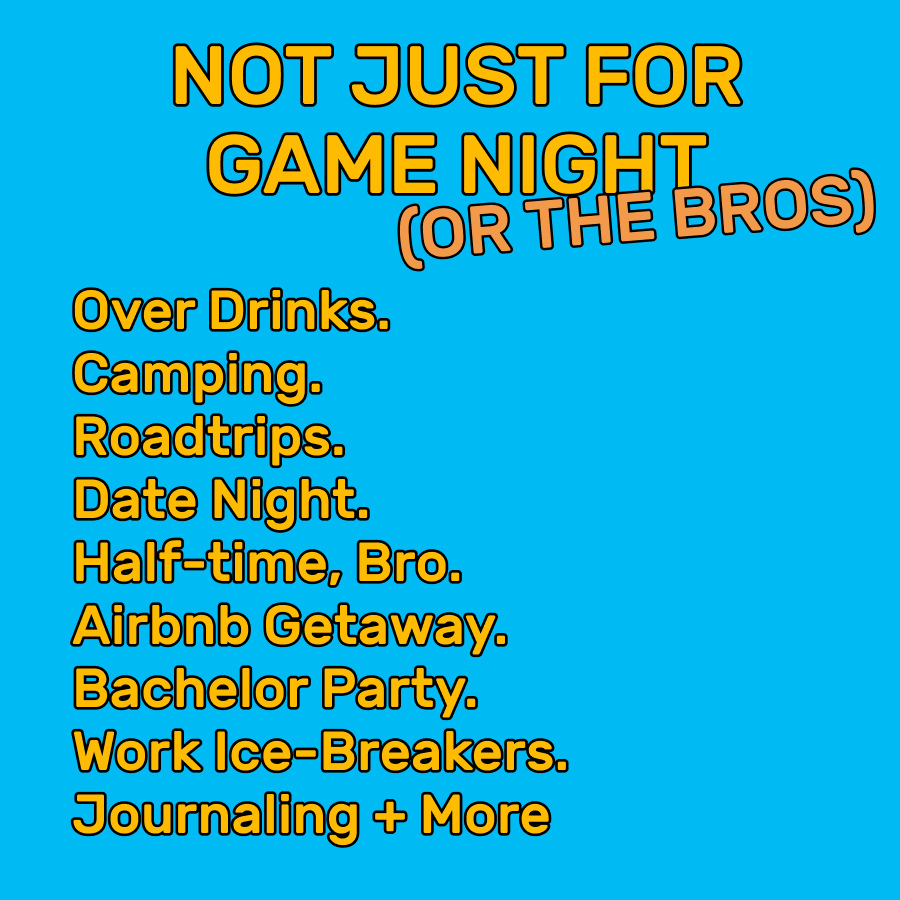 LET'S GET REAL BRO: THE GAME
The conversation card game designed to create connection, laughs and realness with your crew. Got what it takes to get real? Time to find out.
Designed to level up Men's Mental Health through connection, laughs, and realness 💯
Geared towards guys, playable by all (10 or so gendered cards. Swap your gender or pull 'em out).
Includes 90 Question Cards, 3 Levels of Realness - Kinda Real, Pretty Real, and Super F*cking Real.
Great for: 🍺 Happy Hour 💑 Date night 🌧️ Rainy Day 🍽️ Dinner w/ friends 🏝️ Getaways 🎲 Game night 🚗 Roadtrips 🏕️ Camping
1-6 players. Ages 17+ (few swear words).
Each game comes with 1 free month of therapy from Betterhelp (new users only).
Pick a Question Card to ask the group.
Others write down a response and share.
Give the card to the person who's answer speaks most to ya.
First to 3 cards is the realness champ 💪.
If you ain't getting real or straight up hate the game, let us know and we'll refund the cost of the game. No questions asked.
WHAT THE HOMIES ARE SAYING
'The best part of the game was the impact it had on the rest of our conversations that night. Even after the game was over, the real sh*t kept flowing.'
'We laughed. We shared. We got real. And we left closer to each other than we were before.'
'These cards bring together epic design + playfulness to create conditions for deeper and more meaningful connection.'
A Bro-splosion of Awesomeness
I've actually purchased two of these games as they have become so popular. One for my home and one for my therapy practice. Not only is it fun, but it is a catalyst for changing the culture of what it means to be a solid bro!
Awesome Stuff
Love this game.
Bought two copies as gifts, need to get a third.
My friends loved it, we all learned a lot about each other, both guys and girls. We had a lot of laughs and heartfelt conversations.
Great idea, would recommend.
We all definitely got real :D
A "Game" Changer
Everyone should be playing this card game!! It's not only fun but it provides deep conversation starters, that can ultimately lead to release of internal or mental road blocks, by simply talking about it!
Getting Real
Stimulating, thought-provoking prompts, simple and elegant design, and those markers with the erasers on the cap. What more could you want from a game?
Let's Get A Real Review
I bought it for my boyfriend and his guy friends to bring to Vegas on a bachelor party trip. He is one to be open about his feelings but his friends are not and it makes it hard for him to bring real news to his friends without genuine support or connecting. I was afraid they wouldn't play the game and think it was too touchy-feely. They loved it. My boyfriend said he learned more about these men in an hour from this game than the entirety of their 15 year friendships. Him and I played it at home too and we absolutely love it. He asks me to play it, and he never wants to play card games! We literally love it. The questions get deep and allow us to open up to each other naturally as part of the game. 11/10 would recommend!
Just some guy tryin' to keep it real.
After my fair share of anxiety, I made this game seeing how much value I got from more open and depthful conversations, something left out of my upbringing as a guy. I saw these conversations not only supported my mental health, but more importantly, left me feeling more connected with others.
- Weston